Hope is what Arizona foster children find at Hope & A Future. The nonprofit has helped thousands of children since 2004. The opportunities range from learning life skills, mentoring, tutoring and the chance to go to college on a scholarship. Hope & A Future sees the progress it's making in a foster child's life by the number of them coming back to share their story of hope and volunteering their time with the organization. A future some foster children did not believe was possible until they found Hope & A Future.
Here are a few program successes from 2016:
Summer Camps · 231 foster children attended summer camps in 2016 with over 450 volunteers supporting the camps.
Life Skills Program · 86 foster children attended monthly Life Skills program · 46 trained adult mentors for foster children · 44 foster children attended mentor/mentee retreat weekends. · 126 hours of professional tutoring services provided to foster children · 53 foster children attended cooking classes · 54 high school foster children toured ASU · 60 foster children attended a class on resiliency and their identity.
Back to School Supplies · 200 foster children received clothing, backpacks and back to school supplies in August
College Scholarships · 6 full college scholarships awarded to foster children in 2016.
Activities for foster families and foster children · 2000 Harkins Movie Passes given to foster children · 3500 foster children and families attended Arizona Rattlers Game · 2200 foster children and families attended Phoenix Mercury Game · 200 foster children and families attended Phoenix Suns Game · 30 foster children attended Arizona Diamondbacks game · 80 passes to Golf Land SunSplash
Hope & A Future wants to continue expanding its programs and services for Arizona foster children. Consider volunteering your time or giving a donation today. Keep the hope alive!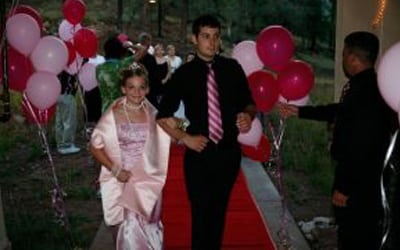 The girls Teen Reach Adventure Camp (TRAC) in Payson has a very special addition into the mix. The Arizona Princess Program kicks off camp with the help of more than a 100 volunteers, the girls get a chance to be transformed into a modern-day princess.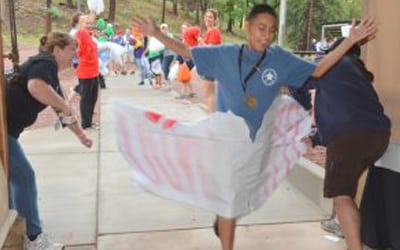 Teen Reach Adventure Camp (TRAC) in Payson, Arizona, is a camp that provides life skills and teamwork along with some all-star fun.
The All-Star program is just one of the many things the kids 12 to 15 will be exposed to during the three-day camp.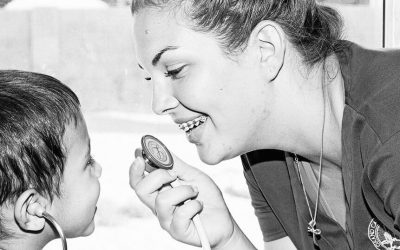 This is My Story In 2006, Chelsea attended our first summer camp for teenage foster children.Through our life skills program and college scholarships, Chelsea graduated in 2015 from Grand Canon University with a nursing degree. In July, Chelsea served as our camp...